ViLLA MOOi Portugal.
The 100 years old villa kept it's unique architecture and combines typical portuguese elements with stylish furnishing design. The villa was completely modernized
in 2018.

Where to find ViLLA MOOi and for more impressions
see above.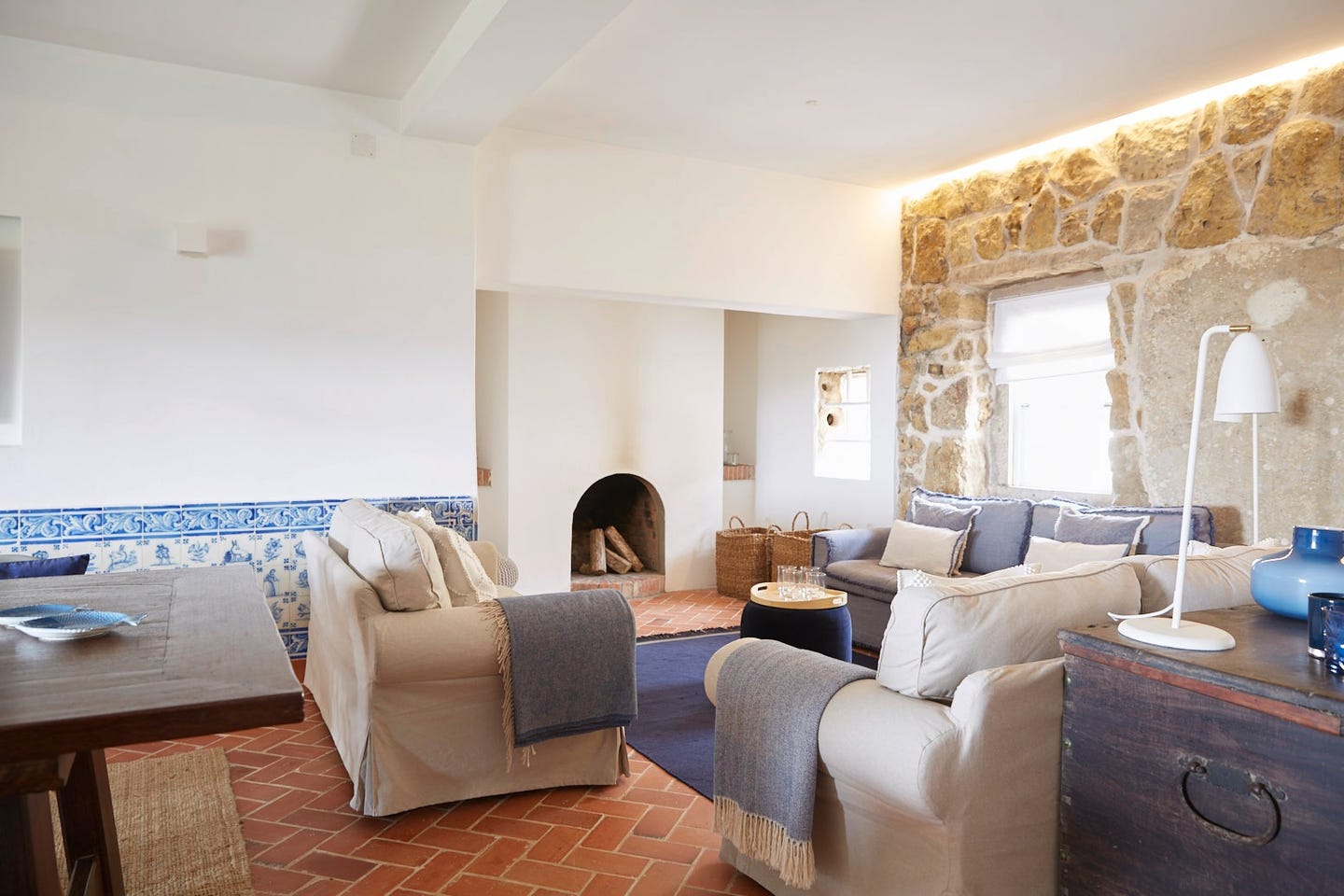 Inhalte von Google Maps werden aufgrund deiner aktuellen Cookie-Einstellungen nicht angezeigt. Klicke auf "Anzeigen", um den Cookie-Richtlinien von Google Maps zuzustimmen und den Inhalt anzusehen. Mehr dazu erfährst du in der Google Maps Datenschutzerklärung. Du kannst der Nutzung dieser Cookies jederzeit über deine eigenen Cookie-Einstellungen widersprechen.
Anzeigen
Adress
Casalinho do Padre Cruz
Praceta da Eira
2655-133 Carvoeira/Valbom
Portugal.
Booking
info@villa-mooi.com
ViLLA MOOi Portugal / Inside.
More than 500 m², 2 floors and 11 rooms with portuguese azulejos, terracotta floors, stone walls, old wooden doors and windows
make the very special charm of the ViLLA.
The spacious, fully equiped kitchen with an 3 meter kitchen top and attached outdoor kitchen with barbeque invite for cooking.
7 bedrooms, 4 with sea view, fine color-coordinated design and comfortable beds offer enough retreat possibilities and silence.
The villa has modernized 5 bathrooms and 3 bathrooms are en suite.
ViLLA MOOi Portugal / Outside.
The villa is located on the edge of the village Valbom and on the edge of a nature reserve facing the Atlantic.
Enjoy 4 verandas, the seaside garden and 2 beaches, reachable by a narrow footpath within 10 minutes.