Business Offsite at ViLLA MOOi.
The tranquility of ViLLA MOOi creates a perfect environment to focus on the main topics! Book your next business offsite at ViLLA MOOi!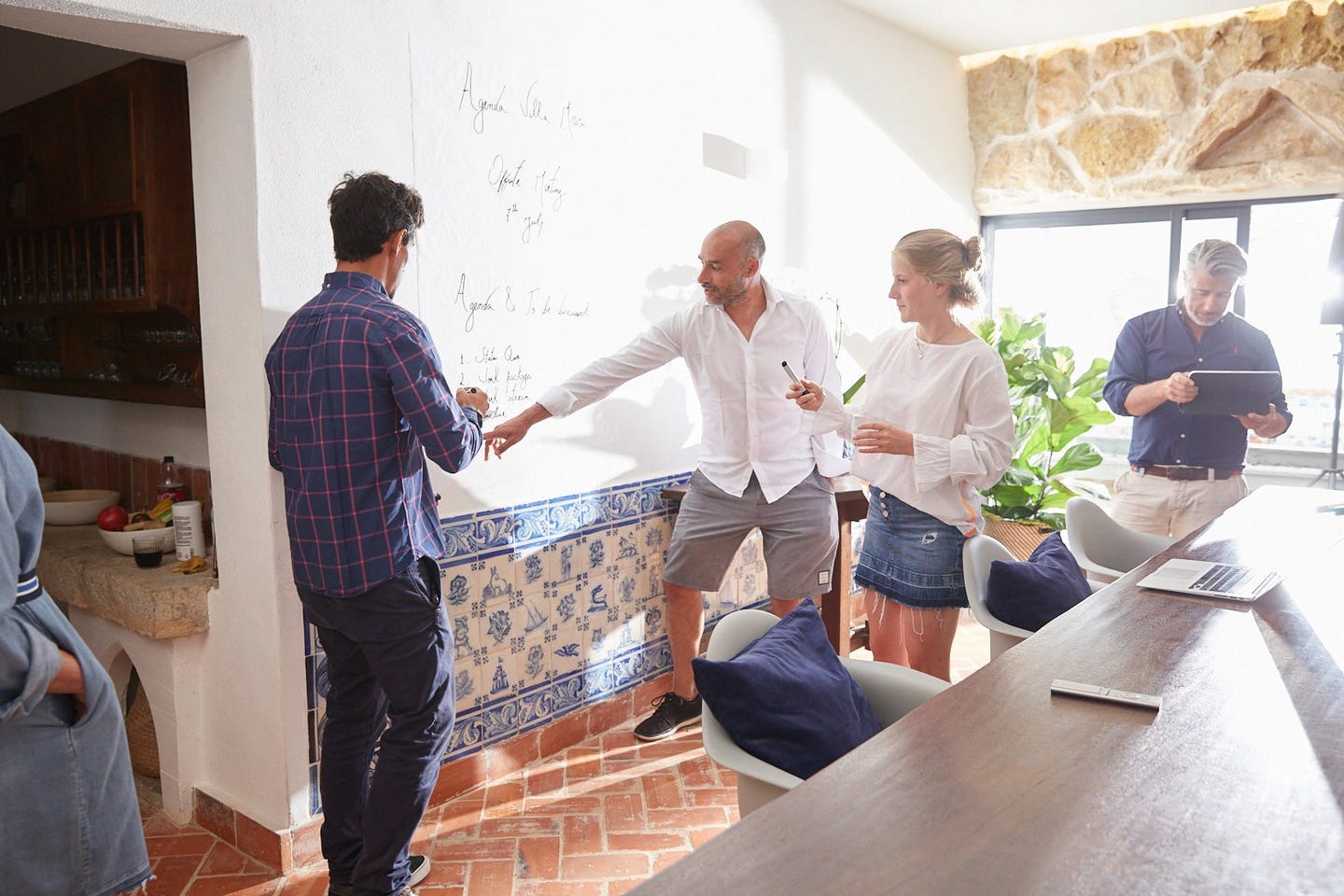 Creative Events at ViLLA MOOi.
In 2020 we offer 2 events!
October 2020 - Experience our art event with Stephie from
Art School Krabax!
October 2020 - Learn all about vegan cooking with our
chef cook Zuni!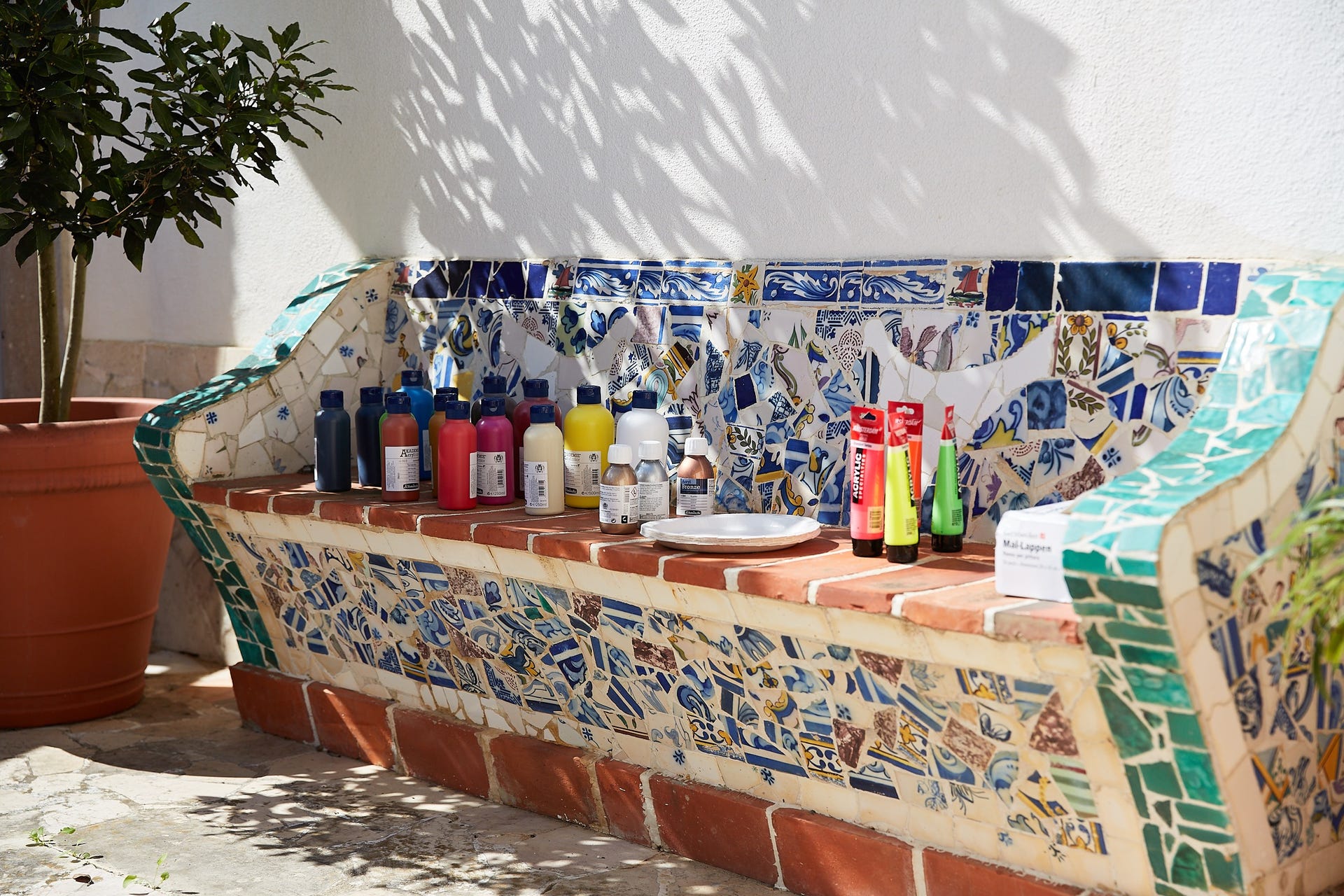 Art Event in 2020!
10. - 17. October 2020 / 7 overnights
Enjoy 2 art lessons per day at ViLLA MOOi with our experienced teachers Stephie and Svenja. Under the warm portuguese sun with loving instruction and encouragement for experiments, you will find your way to your creativity !
The price includes flight from/to Hamburg, all transfers, overnights, 2 meals per day, materials, morning yoga and 2 excursions.

€ 1.890 including flight from/to Hamburg
The Art Event will work with upto 12 students. You will be painting with different technics inside at outside of ViLLA MOOi.
We hope to reach many enthusiastic and creative minds! Beginners and the curious are more than welcome!


According the motto "Everyone is an artist!" our latest Art Event in 2019 was a great success!
For questions and booking please visit
www.kunstschule-krabax.de or write to
info@kunstschule-krabax.de


Cooking Event in 2020
29th October - 01st November 2020 /
3 overnights
At ViLLA MOOi including all vegan meals with our experienced chef Zuni including overnights, food, yoga, excursions and transfers.

€ 390
The cooking will be held with upto 14 persons in the spacious kitchen of ViLLA MOOi. Only local and high qualitiy organic food will be processed.The cooking will be combined with relaxing yoga lessons with our portuguese yoga teacher Ines.




After cooking you will be sitting together and enjoying!
Join in and contact Zuni for more info:
www.instagram.com/pluma_catering/


The villa is the perfect place ideal for business meetings with up to 14 people.
All bedrooms can be used as a double- and single bedrooms.
The living/working area with ​​over 100 m² and 5 m long table, large TV screen and strong WiFi offers a pleasant working atmosphere.



After working there is enough time to chill out and come together. Extras so as catering service, massages are easily possible at any time in the villa. Please contact us at info@villa-mooi.com.